Top 10
Neymar Jr., Henry and 8 other top players with no Ballon d'Or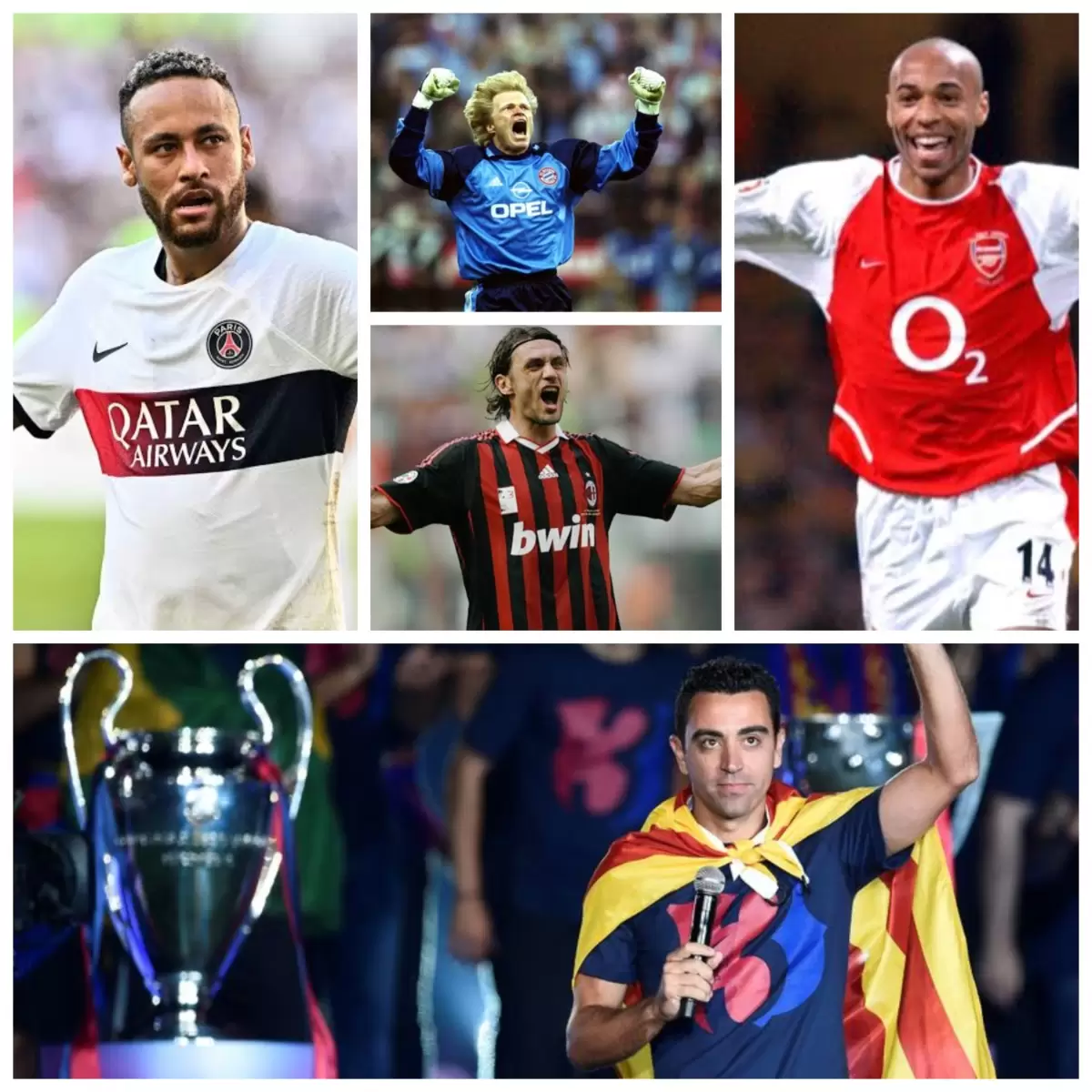 Neymar, the Brazilian soccer star, has joined the trend of top players leaving Europe for Saudi Arabia.
He recently signed a two-year deal with Al-Hilal after they reached an agreement with Paris Saint Germain.
Al-Hilal proudly introduced Neymar, revealing that he stands to make up to $300 million over his two-season stay in Saudi Arabia.
Al-Hilal's official confirmation came after popular transfer insider Fabrizio Romano's enthusiastic "Here we go!" announced Neymar's move to the Arab League.
As a result, his chances of being named the world's best footballer have dwindled even further, as the Ballon d'Or only considers players based in Europe.
Neymar isn't alone in this regard. A list of 10 exceptional players, including Neymar himself, who never won the Ballon d'Or, emphasizes this trend.
Top 10 best players with no Ballon d'Or
10. Zlatan Ibrahimovic
Zlatan Ibrahimovic recently ended his 24-year playing career. He was a top striker and played for big clubs like Ajax, Juventus, AC Milan, Inter Milan, Barcelona, Paris Saint-Germain, and Manchester United.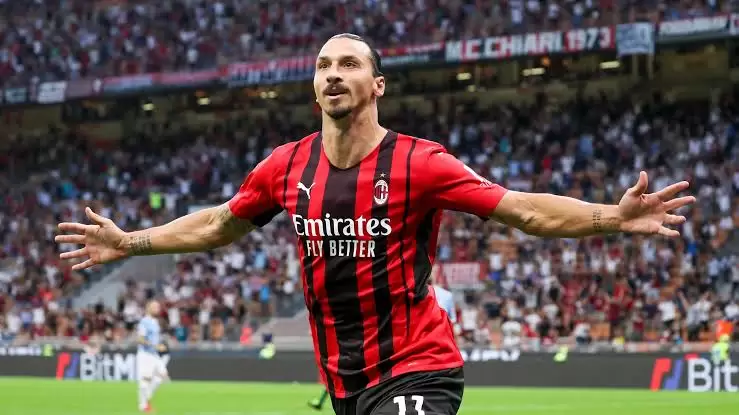 Despite his achievements, he hardly came up in discussions about the Ballon d'Or. In 2013, he finished fourth in the award, not blaming Messi and Ronaldo like other strikers.
9. Luis Suarez
In the last 15 years, many top players couldn't win the Ballon d'Or due to Messi and Ronaldo's dominance. Luis Suarez was a victim too.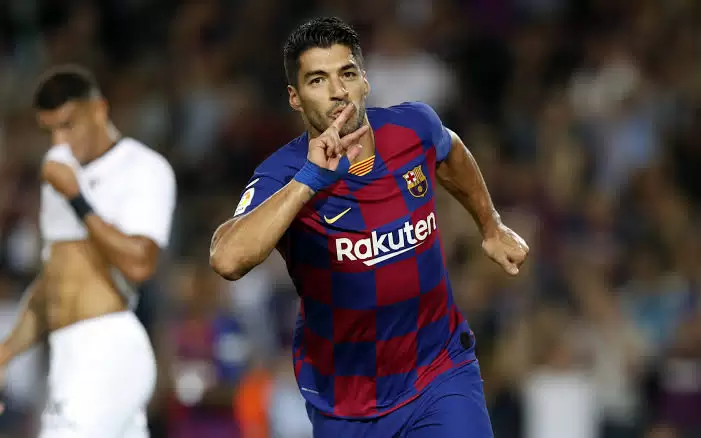 He won the European Golden Boot twice, outscoring Messi and Ronaldo in 2010–2019. Despite that, he never reached the Ballon d'Or's top three or won it. Now 36 years old and playing for Brazil's Gremio, Suarez's Ballon d'Or chances seem over.
8. Robert Lewandowski
From the perspective of many football fans, Robert Lewandowski should've won the 2020 Ballon d'Or.
However, no such award happened that year due to the COVID-19 pandemic. The organizers rejected requests for a virtual event and cancelled the ceremony.
In 2020, Lewandowski had 55 goals in 47 games for Bayern Munich, a standout season. He would've won if the event had taken place.
He repeated his success in 2021 with 48 goals in 40 games, but came second to Lionel Messi. At 34 and playing for Barcelona, it's unsure if he'll reach those heights again. Surprisingly, Lewandowski has never won the Ballon d'Or.
7. Oliver Kahn
Once more, it might seem odd to talk about a goalkeeper, but this isn't just any goalkeeper—it's Oliver Kahn.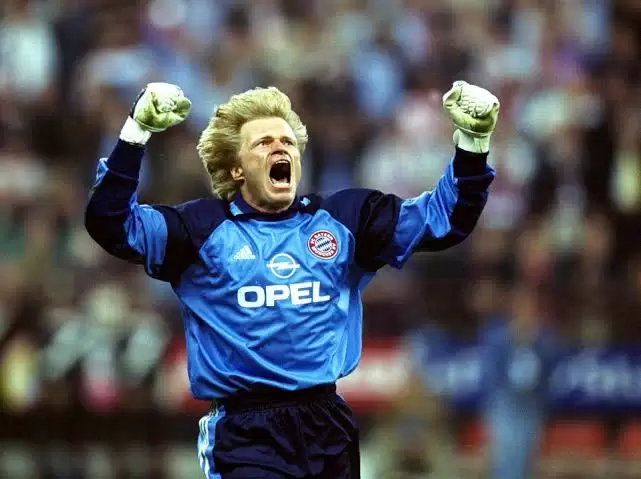 He achieved the top three in the Ballon d'Or twice in a row, an amazing accomplishment for any player, especially a goalkeeper.
His career lasted 21 years, seven with Karlsruher and 14 as a legend with Bayern Munich.
Kahn played 780 games for both clubs and earned 86 caps for Germany, where he remains significant even 15 years after retiring.
6. Paolo Maldini
Maldini's not winning the Ballon d'Or isn't surprising; these awards favour attackers. Only one defender has won it—an Italian, Fabio Canavaro, not Italy's best defender, Maldini.
Maldini finished third in 2003, behind Nedved and Henry. He retired as the greatest Italian defender, among the best in football history, Ballon d'Or or not.
5. Thierry Henry
Neymar replaced Thierry Henry as the face of this talk. Henry, a top striker, shone at Arsenal and Barcelona.
Pavel Nedved won the Ballon d'Or in 2003, which he missed. In 2006, he came third behind Cannavaro and Buffon. Henry retired and was never named World Footballer of the Year.
4. Antoine Griezmann
Antoine Griezmann, 32, has a solid football career. He won almost everything except the UEFA Champions League. He reached the Ballon d'Or top three twice.
In 2016 and 2018, he was third-best, with Ronaldo and Modric winning. Atletico Madrid and France still benefit from his skills, but the chance to win the award seems slim now.
3. Neymar Jr
Neymar, unlike others, could win the Ballon d'Or. He's going to Saudi Arabia for two years.
At Barcelona, he succeeded and then set a record transfer in 2017 to Paris Saint-Germain.
Neymar trails Messi and Ronaldo, who took first and second in 2015 and 2017.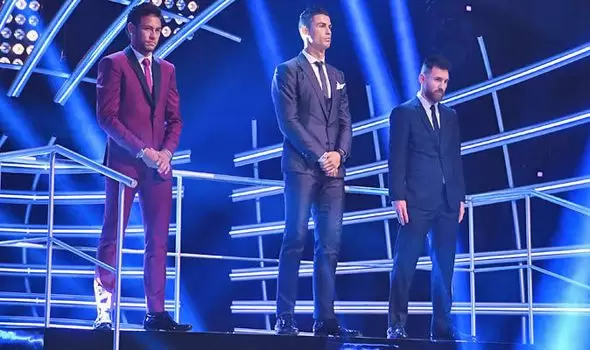 However, he could return to Europe at 33 and win the Ballon d'Or, as Benzema did at 35 last year.
2. Andres Iniesta
Lionel Messi's Ballon d'Or dominance affected Andres Iniesta. In 2010 and 2012, Iniesta ranked second but never won.
He and Xavi achieved greatness, winning for Barcelona and Spain. They ruled world football. Iniesta spent 16 years with FC Barcelona, gaining many awards except the Ballon d'Or, likely due to Messi and Ronaldo's dominance. Iniesta joined Emirates at 39, but his Ballon d'Or chances are slim.
1. Xavi Hernandez
Xavi Hernandez now coaches FC Barcelona, his childhood team. In his playing days, he excelled as a top footballer. For 17 of his 22 years in football, he controlled Barcelona's midfield, leading them to victory.
He played a major role in Barcelona's success, winning many titles and awards. But he never won the Ballon d'Or, coming third from 2009 to 2011, with Lionel Messi winning each time.
Xavi's Ballon d'Or entries are the most without winning.
On the top 10 list, dailystand.ng recently published an article about 10 Weird Animals That Ever Existed With Pictures (Number 5 Is Unbelievable).