General News
Nigerian First Major-General Aderonke Kale (Rtd) Dies at 84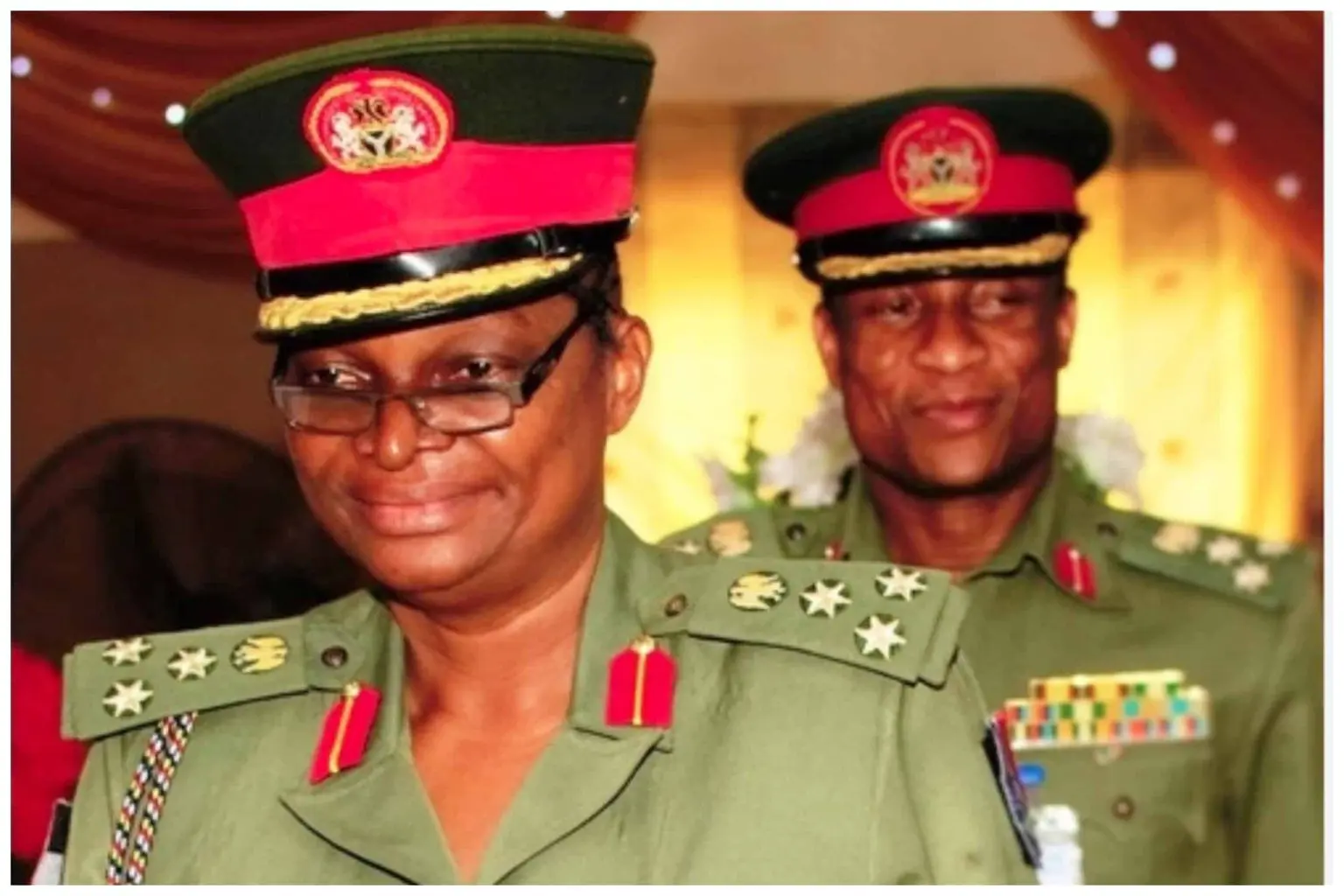 Nigeria's female Major-General, Aderonke Kale (Rtd) passed on at the age of 84.
E. O. Okafor, the President of the Alumni Association of the National Institute (AANI), confirmed her death. He described her passing as an "irreparable loss", adding that she was a trailblazer in the medical and military history of the country.
The statement read;
"AANI and indeed the nation will continue to remember the remarkable legacy of the iconic Major General Aderonke Kale (rtd) mni, who had been a trailblazer in Nigeria's medical and military history. May her gentle soul continue to rest in peace, Amen."
Kale was trained as a medical doctor at University College, which later became the University of Ibadan, and specialised in psychiatry at the University of London.
She was inspired to pursue psychiatry by Thomas Adeoye Lambo, Africa's first professor of psychiatry. Born on 31 July 1939, Kale worked briefly in Britain and returned to Nigeria in 1971.
She rose through the ranks in the army, becoming a colonel and deputy commander of the Nigerian Army Medical Corps by 1990.
Her role was initially as chief psychiatrist to the army. Later, she became Director of the Nigerian Medical Corps and was its Chief Medical Officer until 1996.
She was promoted to Major-General in 1994 and retired from the army in 1997. Aderonke was married to Oladele Kale, a preventive and social medicine professor, and was a mother of five sons, including Yemi Kale, former Statistician-General of Nigeria.