Biography
Steve Zaragoza profile: net worth, birthday, height, is he married?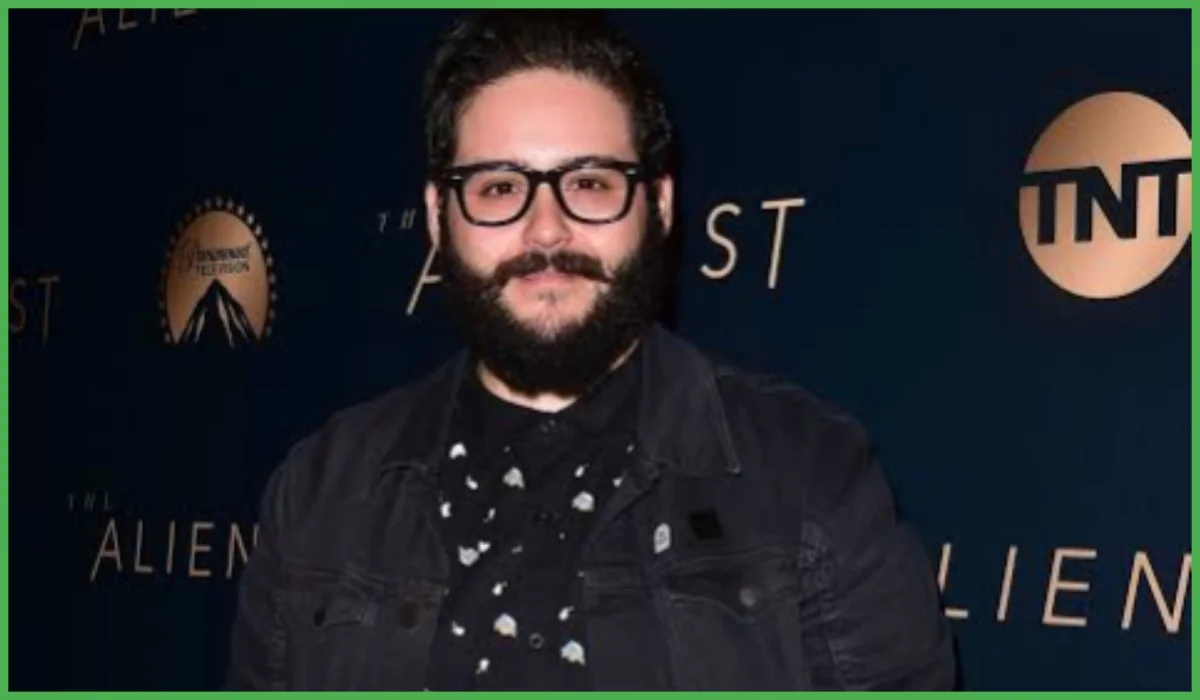 Steve Zaragoza, whose full name is Esteban "Steve" Zaragoza, is a famous American online personality, singer-songwriter, musician, and web series host. He has gained recognition for his work on the SourceFed news series since joining in 2012.
Profile Summary
| | |
| --- | --- |
| Name | Esteban Zaragoza |
| Born | June 9, 1982 (age 41) |
| Place of birth | Oxnard, California, U.S. |
| Occupation(s) | YouTube personality, host, creative producer, singer-songwriter, musician, actor, co-creator of award-winning podcast |
| Years active | 2009–present |
| Employer(s) | The Valleyfolk, Comic-Con HQ, Phil DeFranco Networks & Merchandise (Discovery Communications) (former) |
| Notable work | Mostly Harmless, Nuclear Family, SourceFed, SourceFedNERD, Dynamic Banter, It Feels Like The First Time, Cloverfeels, The Valleyfolk |
| Style | Current Events, Gaming, Nerd culture, Surrealist Comedy |
| Height | 5 ft 6 in (168 cm) |
When is Steve Zaragoza birthday?
Speaking of age, Steve Zaragoza was born on June 9, 1982, in Oxnard, California, U.S. However, the American online personality is currently 41 years old as of 2023.
Career
Zaragoza's entertainment journey started in 2008 with a music video appearance for Buckcherry's "Too Drunk…".
In 2009, he began working in filmmaking and earned a credit for "Cloudy with a Chance of Meatballs." Before SourceFed, he was a sound designer at Sony.
Making his debut on March 1, 2012, Zaragoza initially joined SourceFed as a host and later became a full-time co-host. He actively engaged with the SourceFed community, receiving the Audience Choice Streamy Award in February 2013. He expanded his role to SourceFedNERD in May 2013.
In September 2014, Zaragoza addressed charities refusing Reddit donations in a video with Lee Newton, causing a temporary loss of subscribers. However, the SourceFed team, including Zaragoza, received the Streamy for Best News & Current Events series.
In 2015, Zaragoza announced the release of his album "Animals," featuring songs by various web personalities. Additionally, he hosted a short-lived online revival of the classic game show "Password" in the same year.
Steve Zaragoza Net Worth
Speaking of Esteban Zaragoza's financial standing, the American Internet personality has a net worth of $1.5 million.
What is he famous for?
Apart from SourceFed, Zaragoza played the male lead in the 2020 YouTube miniseries "Wayward Guide" and collaborated with Dane Boedigheimer on "The Annoying Orange." He also starred in SoulPancake's "The FlipSide" series in 2014.
Other Ventures
In 2016, Zaragoza broadened his horizons by hosting "Mostly Harmless" for ComicConHQ and launching three podcasts as part of the HeadGum Network. He later guest-starred in TV series like "Bizaardvark" and "Parker Plays" in 2017.
Torty Cloud and Recent Years
Zaragoza continued his creative pursuits, releasing the internet series "Torty Cloud" in 2017. In 2018, he co-founded The Valleyfolk, a YouTube channel and production company, winning the first season of the NBC reality comedy competition show "Bring the Funny" in 2019, showcasing their comedic talents.
Is Steve Zaragoza married?
Steve Zaragoza is currently not in a confirmed relationship. He was married to Sara Zessin from 2006 to 2015. Also, he has been in a relationship with Bree Essrig.