How-to
Want to make money online as Nigerian? Check these 11 quick ways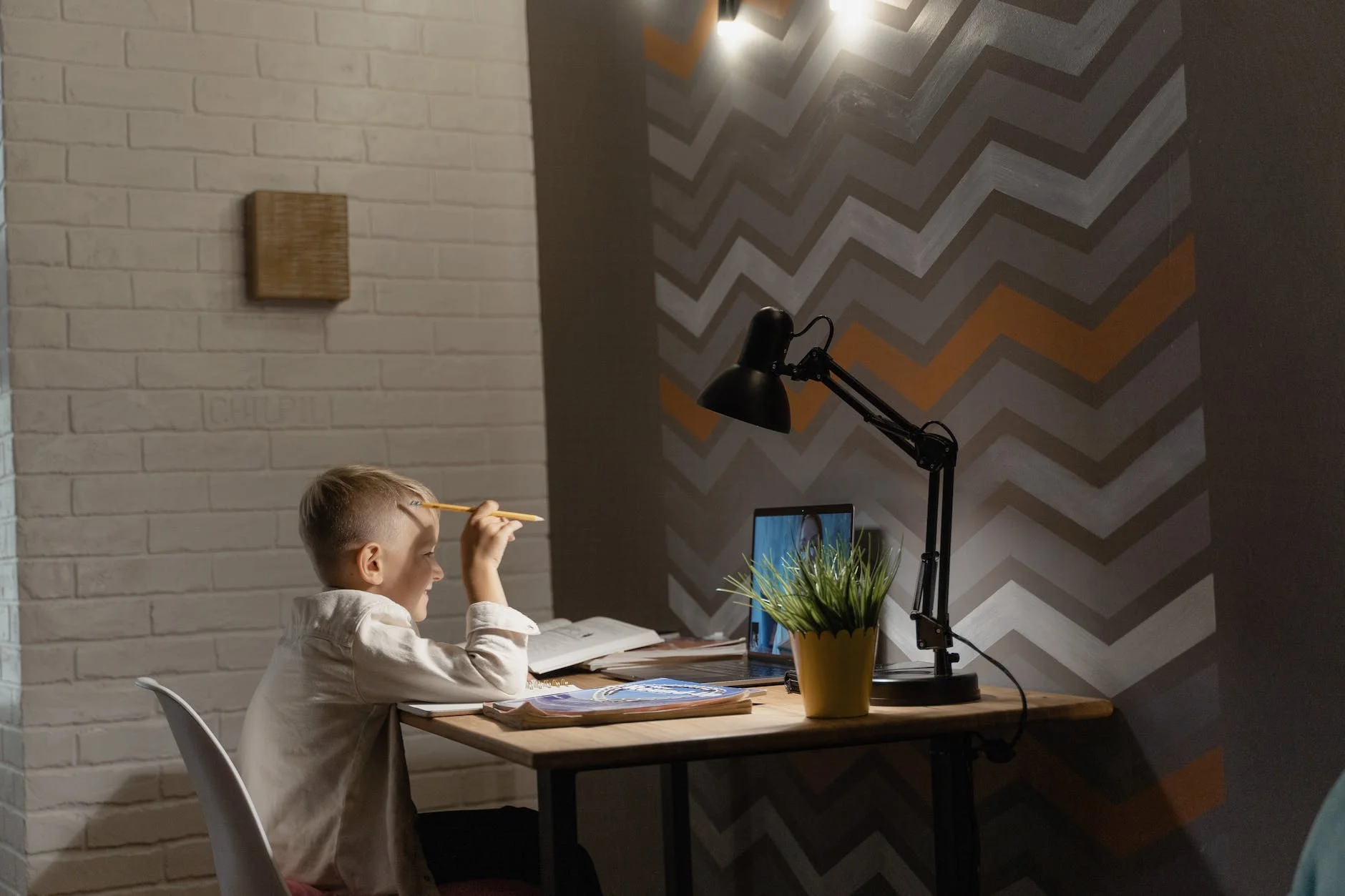 When you hear "make money online", you probably think that this is a new kind of scam. Other people think the only possible way to make money via the internet in Nigeria is by doing something fraudulent. While many people are afraid to work on the internet, here we are talking about legal ways to make quick money online in Nigeria with no risk to your pocket.
An amazing thing about the Internet is that it provides many platforms for users to get into business and develop themselves, no matter where they live. The only requirement is having constant access to the Internet and some spare time.
Easy ways to make money online
If you are a freelancer, a full-time worker, a university student, or a job seeker, you can make money online in Nigeria with little or no capital. There are many proven ways to make money online in Nigeria that are totally safe. The Internet has more benefits than it might seem. Below are some of the easiest and quickest ways to make money online in Nigeria.
Keep reading to find out the answer to the question, "How to make quick money online in Nigeria?"
1. Publish books online
On websites like Okadabooks or Amazon, you can publish your books online. This is a fast, easy, and free way that involves publishing not only books but also reviews, short stories, or anything you have a talent to write and that is interesting to read. On Okadabooks, for example, users get paid every time any of their publications are downloaded or read. While there is a lot of competition, some authors make over $50,000 a month if their books are downloaded on Kindle devices.
To write an ebook, you need to follow these steps:
Choose an interesting topic to write about. It completely depends on the problem you are trying to solve, your worldview, experience, etc. And only your talent determines if it will be successful.
When writing an ebook, write it in some type of word processing application, for example, Google Docs, then export it as a PDF.
After you write the e-book, make sure it is proofread. For this purpose, find a professional editor.
Hire a good designer who can create an attractive cover for your book. Your book cover should be attractive.
Finally, publish your book on the online platforms mentioned above or any other.
2. Start a blog
Blogging is quite a popular way to make money online, provided you have valuable content to share with your audience on a regular basis. You can make good money if people are interested in information and products related to your niche. You can choose a niche yourself, for example, cooking, the design of the interior, IT, and many more. The more people are ready to read your articles, the more traffic you have.
To start your own blog, you can set up a blog on WordPress, Google Blogspot, and other platforms. For example, WordPress is one of the easiest ones users can use to create a blog themselves. Remember that you will need to pay for your web hosting fees.
Also, if you have a large social media following, the best way to make money online is to pursue sponsored posts and ads. The thing is that many companies are willing to pay a lot of money to bloggers and social media influencers, who, in return, can promote the goods and services. If you have a platform, be it a blog or an Instagram following, you can also make some extra cash. An advantage of sponsored content and ads is that you don't need to create a website to do this job. The only thing you need is a lot of social media followers. In the beginning, the average pay for one sponsored post was around $20, but now this amount has tripled.
You can use Devmant if you need any type of website.
3. Offer professional services online
One of the most often-asked questions job-seekers ask themselves is, "How can I make money online if I have no skills?" One of the typical answers may be, "By freelancing". Freelancing is so popular because it allows you to work from home and set your own schedule. It also allows you to choose from projects that match your skills. Freelancing also allows you to leverage your skills and make fast cash online. Freelancing allows you to make quick and legit money online by doing such online jobs as content writing, social media management, article writing, copywriting, guest posting, website design, data entry works, graphic design, email marketing, web development, search engine marketing, etc.
Freelance writing is perhaps the most popular freelance job. If you have writing skills and creative talent, you can work for many online writing assistance companies, create content for websites and so on. The key to success here is to figure out a niche and deliver high-quality content on time.
Some of the most popular freelancing websites include Fiverr, Freelancer, Upwork, Jo-Lancer, Findworka, ASUQU, and others. If you live in Nigeria, you can still join an international professional website. This is especially worth your efforts if you have a lot of experience, are hardworking, and are creative.
4. Online surveys
One more increasingly popular way to make some cash online in Nigeria is to fill out online surveys. This is a totally legit way to make some extra pocket change. This job can probably be only a part-time job that can be done in your spare time. The surveys you are asked to fill out are created by big multinational research companies that test new products, need customers' feedback and suggestions about the products and services and are willing to pay for this job. If you spend some time filling out a few online surveys, you can earn some fast money doing practically nothing.
To take online surveys and share your opinion about a range of goods and services, you need to register on some of the following online platforms:
Survey Junkie
Vindale Research
EarningStation
5. Apps and websites testing
The main aim of app and website testing is to improve internet users' experiences. Many online companies are paying real users to test out new digital products to help coders and designers evaluate the problems, eliminate bugs, and improve the use of apps and websites, making it easier and more comfortable.
6. Become a Vlogger on YouTube
Quite a profitable way to make money online in Nigeria is through vlogging on YouTube. While it seems easy, you need the talent to be a vlogger. The good thing is this is a legit and long-term job if you think it is perfect for you.
According to statistics, people watch more videos on YouTube than do searches on Google or any other search service. If you have a huge audience, you will receive revenue per 1,000 views. Your profit and success on YouTube depend directly on how useful and/or interesting your content is. To start making money on YouTube, you need to choose a niche or topic, create your YouTube channel, and learn how to shoot quality videos. Examples of video topics that might interest your viewers include the following:
Comedy skits
Unique dance moves
How to prepare a specific Nigerian dish
DIY guides
Makeup tutorials
7. Become an online tutor
A good way to make money on the web is by becoming a virtual tutor. Online tutoring implies sharing your knowledge with other people via online platforms like Udemy, Tutors NG, Skype and others. If you have some experience in teaching people, and students, you can start virtual tutoring in online webinars or teaching sessions. This way, you will have direct contact with your students. By registering on professional platforms mentioned above, you will able to monetize your knowledge by teaching others what you know.
8. Become an online housing agent
If you are not afraid of making money online in Nigeria, you can list on property websites. This is a great tip on how to make quick money online legally. If you know of the properties available for rent, building, or sale in your area, you can start this business with ease. In this case, you are paid a quick agency fee by posting available properties. The most popular property websites are Tolet, Jumia House, Private Property, and so on. To become an online housing agent, you need simply to register as an agent on these websites and start making your money. You can make it a part-time job working for a couple of real estate agents.
9. Sell on e-commerce websites
The best way to make quick money online in Nigeria is by selling on e-commerce websites. Some of the most popular e-commerce websites that allow a businessman to list and sell their offers, products, and services online for free include Jiji, Jumia, Konga, and PayPorte. When you list your products on these websites, you are exposing them to a huge online audience. Alternatively, you can create your own online shop if your product or service is too special to be lost in the pile of other ordinary products. In the end, you are always able to start an offline business if you find making money online an unreliable way.
The good thing about e-commerce is that it allows you to advertise your products to thousands of people that you would not be able to reach offline. If you have a good following on Instagram, you can also make some extra money selling your products on this platform and sharing information about your online website, as selling your goods and services online is much easier and faster. When talking about the top products that are always in need, they include items like watches, toys, books, mobile devices and accessories, gadgets, sportswear, jewellery, cosmetics, clothes, automobiles, etc.
10. Affiliate marketing
Another way to make money fast for those who have a blog or website is through affiliate marketing. It is a kind of passive income that consists of promoting all sorts of companies' products, services and offers on a blog or website. This popular way consists of applying to popular companies in Nigeria like Konga, Wakanow, Jumia, Aliexpress, Amazon that offer bloggers and website owners participation in affiliate programs.
If you are an affiliate, you advertise your partner's products and services on your blog or website, which should be in the same or similar niche. An affiliate earns a commission in the form of pay-per-click, pay-per-action, or pay-per-sale fees for promoting other goods. So, how do I become an affiliate?
Choose a niche (make sure that the articles you publish on your blog or website are in the same field as the products you promote. Visitors of your cooking blog will probably not be interested in car parts)
Register in one or a few different affiliate programs
Build a blog or a website
Attract as much traffic to your platform as possible. Building an audience is the key to success
Promote your affiliate products or services
While it seems to be easy, in reality, making money with affiliate marketing is quite difficult. Your job is not only to put a link to the product and watch the money for sales flow on your account but to convince a user that he wants to buy this product. Otherwise, the link will remain unclicked.
11. Invest in Cryptocurrency
It's true that investing in cryptocurrency is one of the most effective investment ideas. However, one needs to be careful when buying cryptocurrency. There are many pitfalls in this area, as it is not regulated in only about 10 countries in the world.
The online business ideas listed above can give you plenty of opportunities to make money online in Nigeria. You can start making money using one of these ideas, but it will definitely take some time and hard work.