Top 10
10 weird animals that ever existed with pictures (Number 5 is unbelievable)
Ever wondered if the animal kingdom hides some truly wild secrets? Imagine stumbling upon a creature that seems like it's straight out of a sci-fi movie or a crazy dream.
You're in for a jaw-dropping ride as we unravel the mystery of the "penis snake" and introduce you to nine other mind-boggling animals you never even knew existed.
They say truth is stranger than fiction, and with a stat like "over 80% of Earth's species are still undiscovered," it's hard to argue. So buckle up, because we're about to dive into a world where reality outdoes our wildest dreams.
1. Goblin Shark
The goblin shark (Mitsukurina Owstoni) is a rare deep-sea shark. It's often called a "living fossil." It's the only one of its kind left—a family that's 125 million years old.
This pink shark has a long, flat snout and sharp, jutting teeth. When grown, it's usually 3 to 4 meters long, but sometimes it's even bigger, like one in 2000 that might have been 6 meters long.
Goblin sharks live in deep waters over 100 meters deep, on slopes and canyons. Some think they can even go down to 1,300 meters for a bit.
2. Sea pen
Sea pens are marine creatures that resemble old quill pens. Their soft corals are found worldwide, in various colours, standing upright on the sea floor like feather pens.
They move gracefully with the water currents, creating an enchanting underwater dance. Some are called sea pansies. Fossils from Burgess Shale and Ediacaran hint at their ancient origins.
3. Satanic leaf-tailed gecko
The satanic leaf-tailed gecko, or Uroplatus phantasticus, is a small lizard from Madagascar.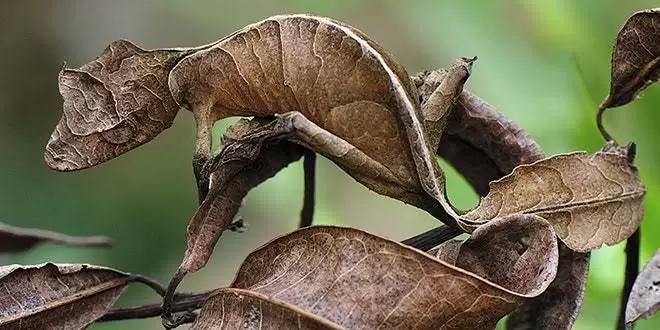 Discovered in 1888 by George Albert Boulenger, it's known for its leaf-like appearance, measuring up to 90mm in length. Unlike other geckos, it has spines on its head, body, and tail.
These features help it blend in during the day and hunt at night. The gecko has no eyelids and uses its tongue to clean its eyes. It comes in various colours, including purple, orange, and brown, with distinguishing black dots underneath.
4. Pacu
Pacu is a freshwater fish resembling humans in teeth, mostly vegetarian, and found in South American rivers and lakes.
The pacu, a South American fish related to piranhas, has square teeth and eats plants, not flesh. Unlike piranhas, pacus can be quite large, up to 3.6 feet long and 88 pounds.
5. The 'penis snake'
Atretochoana eiselti, also known as the "penis snake," lives in South America's muddy waters. It's not a snake, but an aquatic amphibian. Its long, slim body lacks arms and legs. Instead, it wiggles through the water. This limbless creature resembles a certain male body part.
However, Atretochoana lacks lungs and has traits related to lunglessness. Capillaries in its skin allow gas exchange. Its skull has unique muscles. The Vienna specimen is 72.5 cm long, and the Braslia specimen is 80.5 cm long. Most caecilians range from 11 to 160 cm.
Despite not being a snake, the media calls it names like "penis snake" and "man-aconda," due to its visual resemblance to the human penis.
6. Long-wattled umbrella bird
The long-wattled umbrellabird, also known as pájaro bolsón, is a rare bird found in Colombia and Ecuador.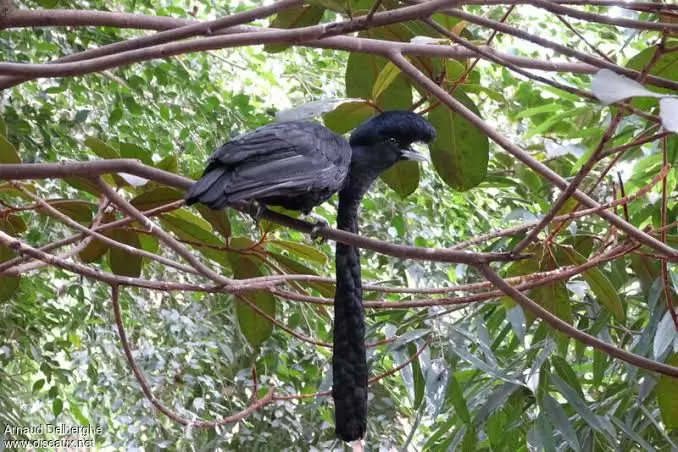 It lives in humid forests, with males having a large throat wattle of feathers. This wattle can be controlled and retracted during flight. The male's feathers have black shafts. Its name, penduliger, comes from the Latin word for "hanging," referring to the wattle.
7. Aye-aye
The aye-aye is a lemur from Madagascar that has a unique long finger it uses to tap trees and find insects. Its large eyes and ears help it hunt at night. It's the biggest nocturnal primate.
It taps trees to locate grubs, then uses its teeth and fingers to get them. This way of finding food takes up 5–41% of its foraging time. Other animals like striped possums also find food like this. The aye-aye is like a woodpecker in that it extracts invertebrates from wood.
It's the only member of its genus and is endangered. Another species, Daubentonia robusta, may have become extinct within the past 1000 years.
8. Sea lamprey
The sea lamprey, also known as the "vampire fish," is a parasitic lamprey found in the Northern Hemisphere.
It has an eel-like body, no paired fins, and a round, sucker-like jaw wider than its head. Sharp teeth are in circular rows.
Behind the eye, seven gill-like openings exist. The body is olive or brown-yellow with black marbling on the dorsal and lateral parts, lighter on the belly.
Adults can be up to 120 cm (47 in) long and weigh up to 2.3 kg (5.1 lb). The name Petromyzon comes from "stone" and "sucking," while marinus means "of the sea" in Latin.
9. Silkie chicken
The Silkie, also called Silky or Chinese Silk Chicken, is known for its fluffy, silk-like plumage. It has unique traits: black skin, five toes, and blue earlobes.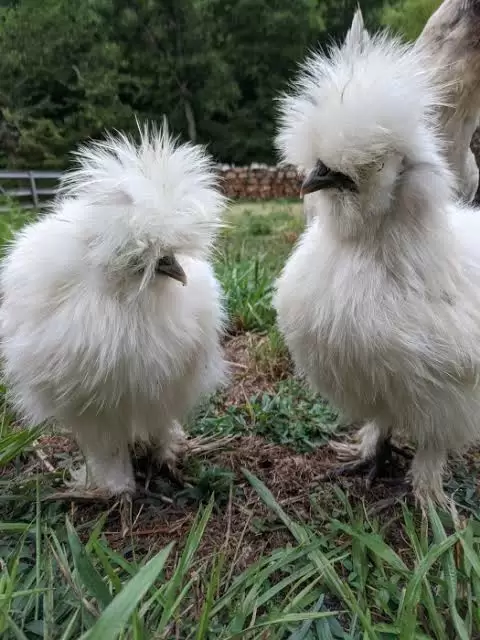 Often shown at poultry events, they come in various colours. Silkies are calm and friendly, making them popular. Hens are good at caring for young ones and are broody.
While they lay around three eggs weekly, their broodiness is useful for hatching eggs from other breeds. Silky chickens come in colours like Black, Blue, Buff, and more.
10. Cantor's giant softshell turtle
The Asian giant softshell turtle, also called Cantor's giant softshell turtle, is a freshwater turtle found in Southeast Asia. It was endangered and vanished from much of its habitat in the 20th century.
It has a broad head, small eyes near its snout, and an olive-coloured, smooth carapace. Juveniles may have dark spots on their carapaces and heads, with yellow around them.
Claims of it reaching 1.8 meters (5.9 feet) and being the biggest freshwater turtle are uncertain. The largest known carapace length is 129 cm (51 in), but that's doubtful.
The heaviest known specimen (around 250 kg, or 550 lb) was misidentified. A more realistic size is 70 to 100 cm (28 to 39 in), and it's one of a few giant softshell turtles exceeding 100 kg (220 lb) in mass.